How Much Does It Cost to Translate a Website in 2023?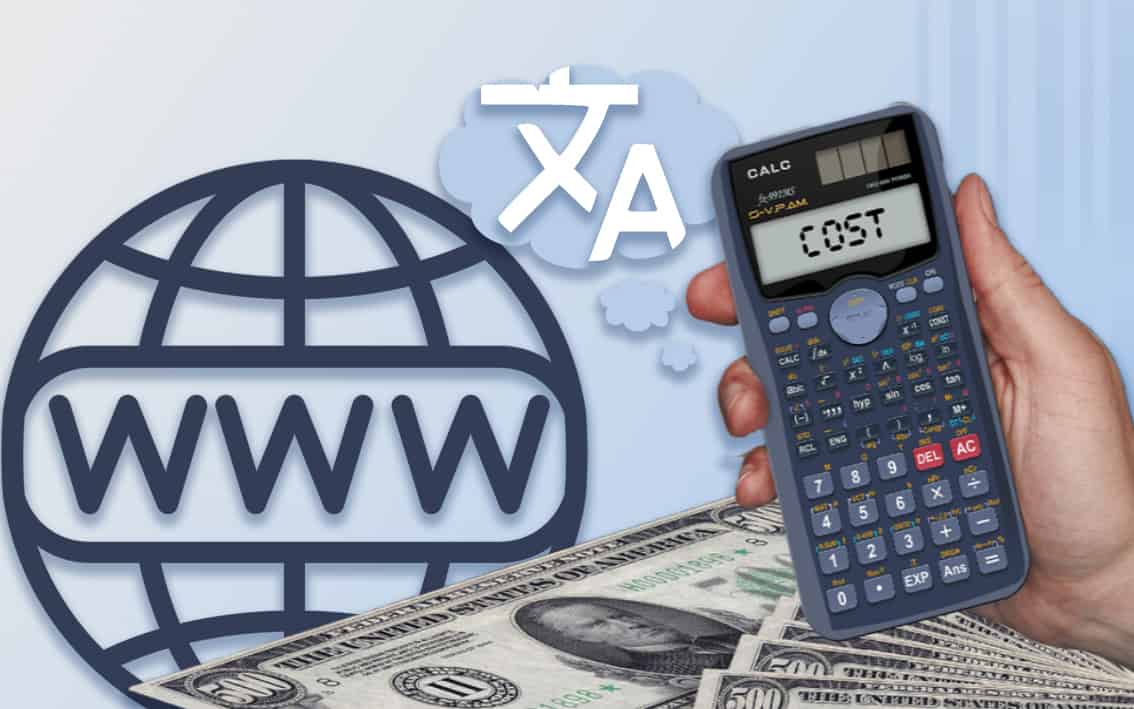 With only 25% of internet users speaking English, translating your website is worth the effort when you want to attract customers from different parts of the world and gain more market share.
Maybe you know how to translate a website, but you need to understand the costs involved in translating your website to decide if it is a good investment or not.
Before you go on to read, you need to know that the costs of translating a website can vary.
For example, the cost of translating a brochure website with 5-10 pages will cost much less than translating an e-commerce website with hundreds, if not thousands, of product pages. The wide range of costs is understandable as a brochure website may not generate money as an e-commerce website.
However, there are some common factors involved in the price of translating any website, whether it's large or small. This is the topic of this article.
In the below section, you will understand the various variables involved in setting a budget for your website translation.
Think About the Cost of Integrating Translation Software with Your Website
When it comes to translating your website content, you can either copy the content into a spreadsheet for translators or connect your website backend with translation software. The latter option will make the process more organized and seamless. In addition, connecting translation software with your website saves time and effort, which saves money in the long run.
If you are lucky, your website will be designed using Content Management Systems (CMS), like WordPress, Joomla, Shopify, and Drupal. This means you will have many options for the translation software.
Here are some recommendations and related costs:
For WordPress: As it powers around 30% of the world's websites, there are plenty of translation plugins to choose from. The most popular is WMPL with a yearly cost of $59 for the Multilingual CMS plan. TranslatePress plugin is another good option, especially if you will use human translation. The cost is €139 per year for their Business plan.
For Shopify: If you have an e-commerce website, most probably you built it using Shopify. For the translation options, Weglot seems to be a good application. You can use it to have a human or an automatic translation for your website. The yearly plan starts with € 99 for a 10,000-word website. Another option is Langify. It has good reviews in the Shopify store, but their support is not top-notch in my personal experience. They have a plan for $17.50/month and a 7-day free trial.
If you have a brochure website, with 5-10 pages, you can hire a virtual assistant or ask one of your team members to copy and paste the website into a spreadsheet. Ask the translators to translate inside the spreadsheet, and then paste the translation back onto the website. This is the old-fashioned way of doing things but works well for small websites.
Request A FREE Translation Cost Estimate!
Click the below button and request a free price quote for translation services—no commitment on your side.
Calculate the Words of Your Website to Have an Estimate of the Translation Cost:
When it comes to translation work, per-word pricing is common among translators. You may not need to translate all the pages of your website, or even not all the products of your store. You can start with the top pages or products then move on with the rest at a later stage.
From a translator's perspective, you will have two types of words: unique and repeated words. In a real sense, these refer to unique sentences and repeated sentences.
Here is an explanation of each one.
Unique Translation Words: These are sentences that are not repeated through the website. The translator will translate them once, and will not use the translation again throughout the project. This is clear in the legal pages of any website.
Repeated Translation Words: These are the sentences that are repeated inside the website pages and content. The translator will translate them once and use the same translation again, as long as it has the same format. The product description is a clear example as it is translated once and used with all the product variables.
Translation software is the best option to calculate the unique and repeated words and sentences on our website. Another option is just to head to https://websitewordcalculator.com/ or https://wordcount.weglot.com/ to obtain an estimate of your website's total word count. Bear in mind this will not calculate the unique and repeated words.
The Content-Type is an Important Factor for a Website Translation Cost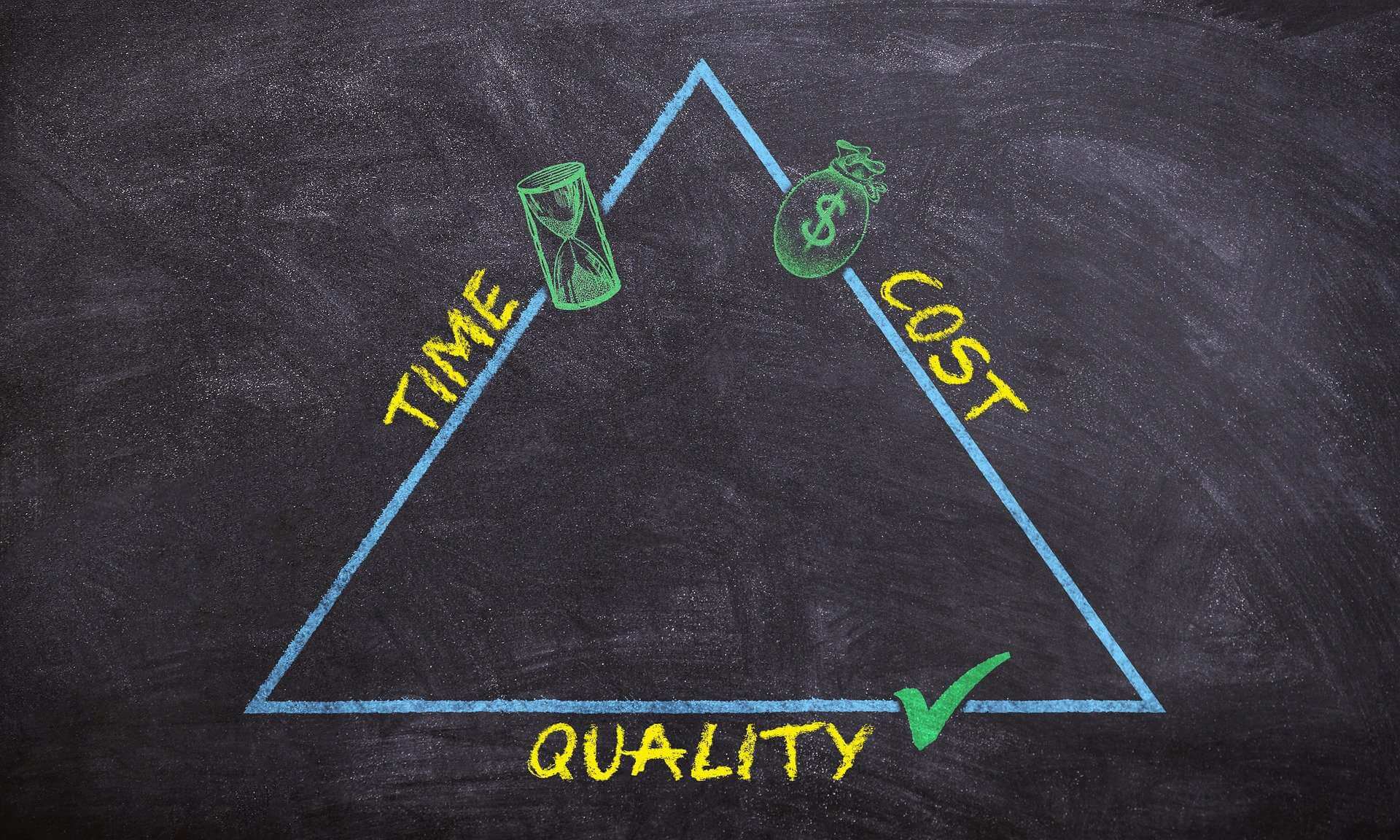 There are different types of web content. For example, some websites are written for engineers, while others are written for the average user or customer. The language level used and the type of terminology are different. So, the time taken to translate each one of them will be different, hence the cost will not be the same.
Content Terminology: Some industries, such as Forex and finance, use certain terminology that is used only within this industry. These terms need a translator who used them a lot to understand how unique they are so they can use the correct translations for them.
Content Style: It is not only about adding words together. It is about whether these words make sense when they are together or not. Style writing for a 10-year old child is different from writing for an engineer who is a faculty graduate.
So, you need to hire a translator who understands both the terminology and the style needed for your website content. Check their previous work and which companies they worked with before. This may give you an idea about their ability to translate your website content.
What About the Translation Quality You Need
Remember, the quality of your website content will have a deep impact on the impression you leave with your customers. The website might be the first touchpoint for customers with your brand. If it gives them a negative feeling, you may lose them forever.
When the word "translation quality" comes to mind, usually it refers to the accuracy of words, but there are many other factors involved. What about the style used in the translation? What about the spelling and grammar mistakes? What about the use of market-relevant words?
However, at a broader level there are two types of translation quality, and here is a brief about each one.
Human Translation Quality: If you consider your website translation project seriously, you will choose human translators to do it. Yes, it is expensive, but it is worth the investment. Native translators will be able to recreate your website into their mother tongue and make it look like it is written in their native language. This will increase the conversion rate of the translated copy of your website, especially if it is an e-commerce website. The cost of human translation ranges from $.10 to $0.25 based on the content complexity and the language needed.
Machine Translation Quality: This will be a good option if you like to save costs and are still testing the waters of the international market. You can do this by adding your website content to Google Translate or another machine translation platform. However, if you are using translation software, check if it is possible to integrate it with a machine translation platform like Amazon or another one. The cost of machine translation is way less than human translation and depends on the platform you choose.
You need to decide the type of translation quality you are looking for. This may depend on your marketing strategy and the investment you have for the website translation. But if you ask me which one I would choose, my answer would be human translation all the way.
How long does it take to translate a website?
The time depends on the complexity of the text, the software you use, the volume of the content, and how many languages you want to translate the website into. Usually, a translator can translate 2000 words per day. So, if you have a 20000 words website, the translation step only may take 10 days for one language. However, you can use Computer-Assisted translation tools to translate the website in a shorter time if the website has repeated content.
You may have other steps other than a translation that will have an effect on the time and cost of the website translation. Other steps may include translated website testing, images adaptation, and linguistic quality assurance.
Conclusion
As you can see there are many factors involved when it comes to determining the cost of translating a website into different languages. Knowing the word count and choosing the translation quality level can give you a quick estimate of the costs. Then you can check the other factors at a later stage.
I would suggest checking with your developer about the way the website was designed. If it is designed with a Content Management System, like WordPress or Shopify, your life will be much easier. You will have the technical part sorted out quickly and you can move on to the translation part in a very short time.
Let me know in the comments below if you have any questions about how much it would cost to translate your website.
---