Here Is What Others Say About Our Services
Who better to tell our story than our customers!
Arabic Translation Services by native Arabic speakers
Arabic is our native language, so you can be sure we are the best when it comes to Arabic translation services. TranslationPartner's main office is based in Egypt, with partners in the United Arab Emirates and Kingdom of Saudi Arabia.
We provide Modern Standard Arabic translation services as well as dialect-specific translation services. If you are targeting all the Arab countries with only one copy, then we recommend Modern Standard Arabic translation. But if you are targeting a certain country, such as a TV advertisement for the Saudi audience, we will adapt the translation to be appropriate for the target Arab country.
We understand the importance of accurate translations and how a single mistake can change the meaning of your text completely. This is why we have a team of proofreaders who check every translation before it is delivered to you.
Answering your most common question about Arabic…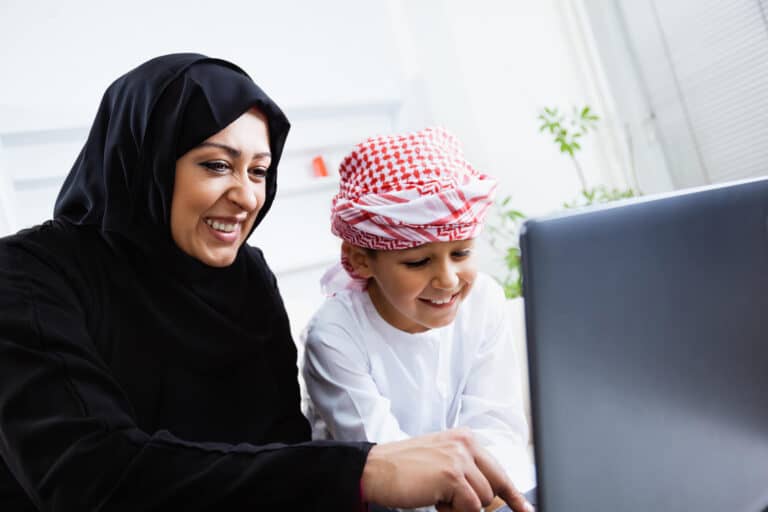 One of the most common questions about translating into Arabic is "Which Arabic dialect is used in Arab countries? "Or the question can be "Can you translate into Egyptian Arabic, Arabic for Saudi Arabia and the United Arab Emirates?" or "What about Arabic used in the Gulf area?"
Our answer is always the same " use Modern Standard Arabic when it comes to Arabic translations?
So, What is Modern Standard Arabic?
It is the written language used for all formal correspondence, such as books, newspapers, magazines, official documents, contracts and treaties. MSA is also used in sermons, lectures, news broadcasts and political speeches.
Modern Standard Arabic (MSA) is the standardized register of Arabic used in writing and in most formal speech across the Arab world. It is understood speakers spread across 27 countries in North Africa and the Middle East. Also, MSA is also one of the six official languages of the United Nations.
When we talk about website translation or marketing collateral into Arabic we always recommend using MSA as your target language since it will ensure that your content will be easily understood.
Why Work with an Arabic Translation Company
You should work with a translation company if you need to save energy and save time. You will save energy because you will not need to work with many resources to coordinate your next large Arabic translation project. You will only work with your assigned project manager who will be your main contact with our company. This project manager will be in charge of coordinating the translators, editors, and proofreaders of the Arabic translation project. This will save you a huge amount of energy.
You will save time too as our professional Arabic translation company has our own quality assurance standards. Usually, these standards include translating and revising your texts by two separate translators. This will help you to avoid bad translations and repeatedly correct wrong sentences as our team will detect any potential errors during the translation phase.
At TranslationPartner, we take care of our customer satisfaction. Your Arabic translation project will be completed by native Arabic translators who have the experience to provide you with the best quality. Also, our project managers will be available all the time to help you solve problems and finish your translation on time.
Work with the right team
You will work with a team of specialized and professional translators, project managers, and account managers. The team has the needed skills to help you complete your translation projects on time, without compromising quality.
This photo was taken during a recent team outing. It features Ola (Marketing), Sally (Sales), Ahmed (PM), Marwan (VM), Waleed (Translator), Amr (Operations), and Sherif (Marketing)
Our mission inside TranslationPartner is to help you reach your goals whatever the challenges are.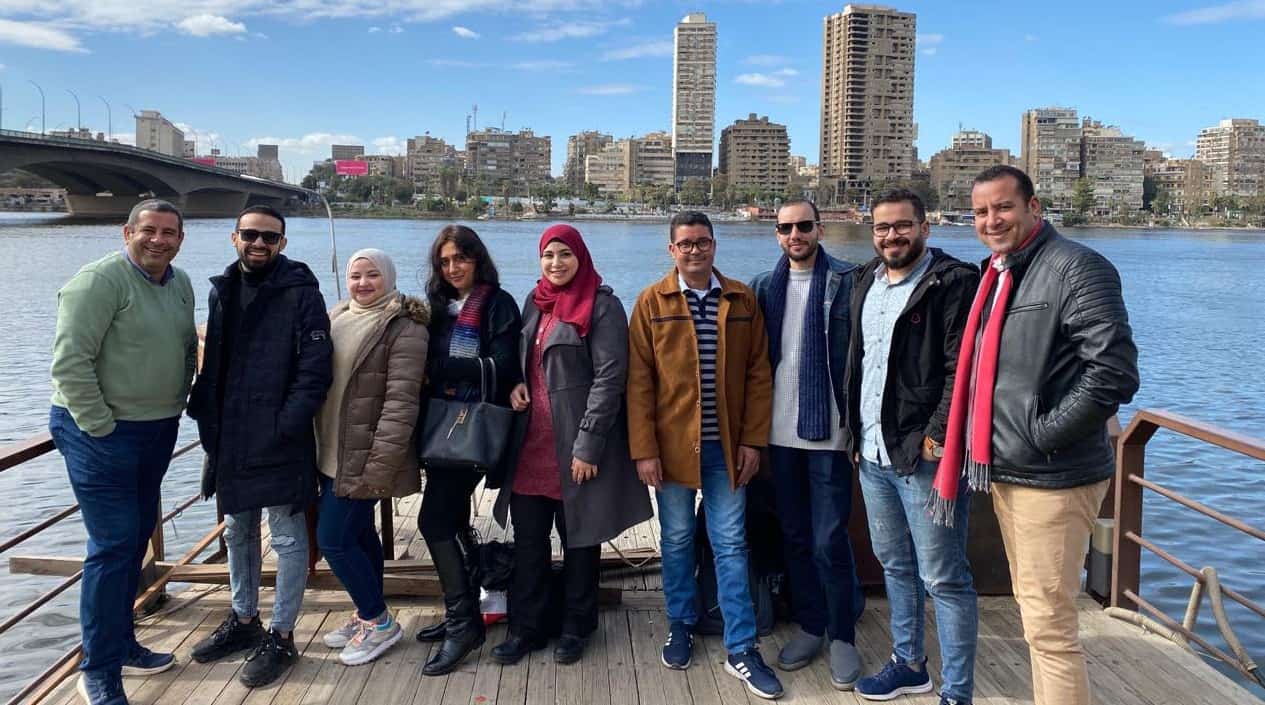 Arabic Translation Services Solutions
We have a strong network of freelance translators who are carefully selected to provide the best quality possible. So you can hire us for a variety of Arabic translation services. Below are some of the solutions we provide.
Professional Certified Arabic Translation
You can get a certificate of accuracy for your translated documents. This certificate is needed when you submit your Arabic documents to a court or a government office. We have Arabic translators who are approved by the local government in almost every Arabic country, such as Egypt, United Arab Emirates, Kingdome of Saudi Arabia, Qatar, Kuwait, Bahrain, Oman, Jordan, and other Arab countries.
Your certificate Arabic translation will be completed by a native Arabic linguist who has at least five years of experience and has studied language and translation at university level. All our translators have gone through a tough testing process to ensure they are qualified to do certified translation jobs.
A Professional Translation Company In Egypt
Have your documents or website translated by a professional agency in Egypt. TranslationPartner is based in Egypt, but we are committed to international standards. We work only with native translators who have a proven track record in translation services.
Looking for an Egyptian Arabic translation? No problem! Most of our team members are based in Egypt, so it is not a problem to provide you with Egyptian Arabic translation services. Egypt is a large country with a variety of education levels and accents. So, it is better to use a translator who lives in the country and understands its variety.
Your translation project will be carried out by a native Egyptian translator who is a long-term Egypt resident and can understand the different nuances of Egyptian Arabic, whether it is spoken in Cairo or Upper Egypt.
Translation Company for Saudi Arabia Market
Saudi Arabia is a large market and many multinational companies work there. Hence the need for translation services is huge.
We have a team based in Saudi Arabic to cover the needs of these companies. They can translate marketing, legal, financial and technical documents among other types of content.
Your translation will look like it was written for the Saudi market,
Arabic translation language pairs:
English to Arabic Translation
Usually, translation into Arabic is from English as it is the current global language. We can translate from English into Arabic in fields such as technical, medical, legal, financial, economic, political, and more. Also, you can hire us if you need to translate website content into Arabic which is appropriate for all Arab countries.
Arabic to English Translation
Based on our experience, Arabic to English translation is needed for legal texts most of the time where English-speaking lawyers need to understand the documentation of a legal case. However, sometimes Arabic to English translation is used to translate questionnaire responses and other marketing material.
Spanish to Arabic Translation
This is not a common language pair, but due to demands from customers, we built a competent team of Spanish to Arabic translators to help our customers. They are able to translate for a variety of fields such as marketing and technical domains.
French to Arabic Translation
French is a major language in some Arab countries such as Algeria and Tunisia. Also, it is used in some African countries such as Cameroon, Ivory Coast, Burkina Faso, Niger, Benin, Burundi, Guinea, Chad, Rwanda, and Congo. Our French translators can translate technical, legal and general texts.
Arabic legal translation services
If you're looking for high-quality Arabic legal translation services, you've come to the right place. At TranslationPartner, we have a team of experienced professionals who are experts in translating legal documents. We understand the importance of accuracy and precision in legal translations, so you can rest assured that your documents will be translated correctly. Also, we provide certified Arabic legal translation services for those who need them.
Don't hesitate to contact us if you need Arabic legal translation services. We would be happy to provide you with a free quote.