The 5 Steps You Need to Translate Your Shopify Store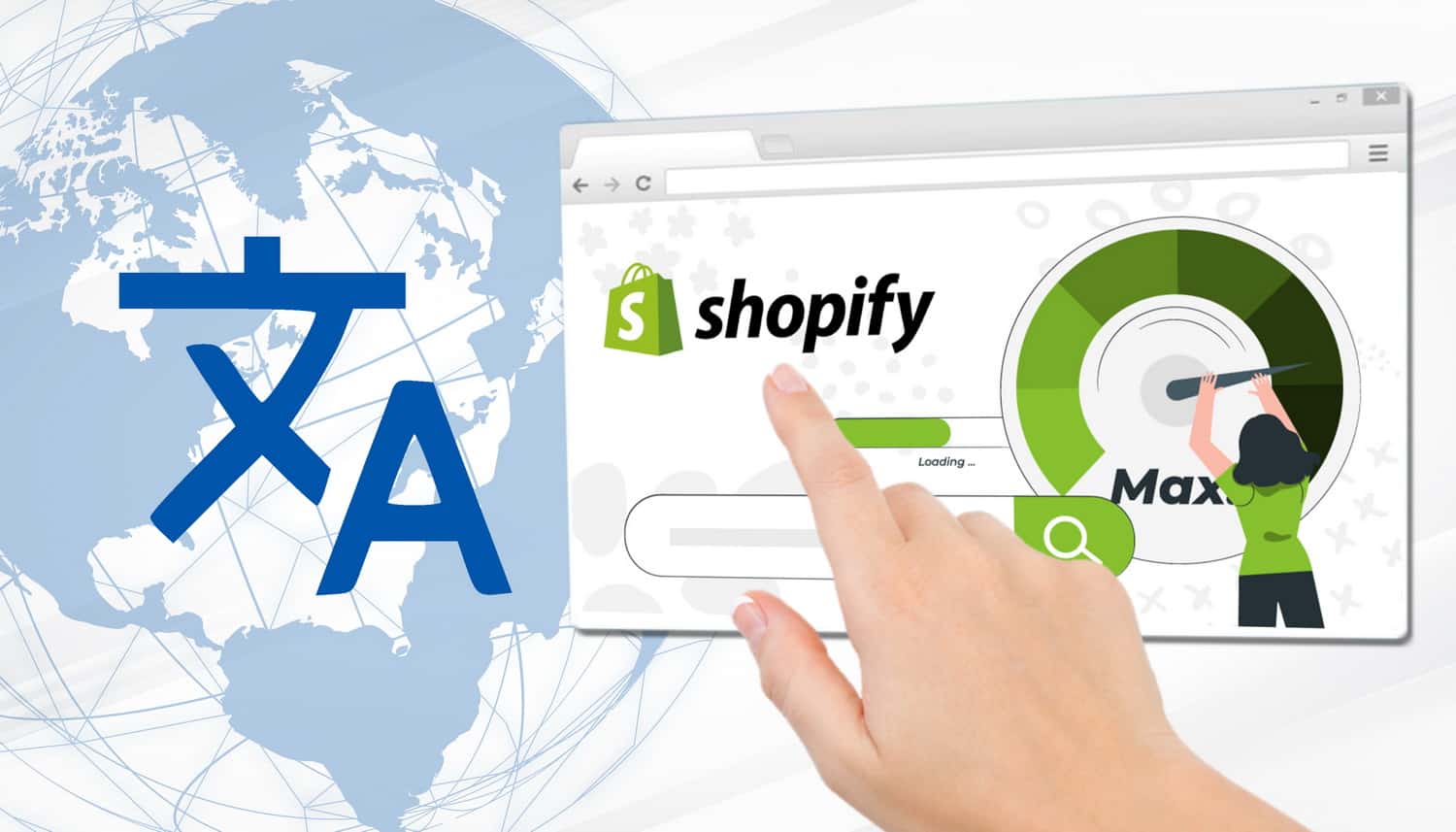 Having a multilingual Shopify store can take your business to the next level. After all, global e-commerce trends show a rise in online shopping along with cross-border selling.
Not to mention, Shopify as a platform for e-commerce stores is growing at a rapid pace.
In 2020, the year of the pandemic, Shopify reported $319.5 million in net profit versus $124.8 million in losses in 2019. Its total revenues surged 86% year-on-year to $2.93 billion in 2020.
Meanwhile, global online retail sales grew by more than 25% to over $4.2 trillion in 2020, according to Statista.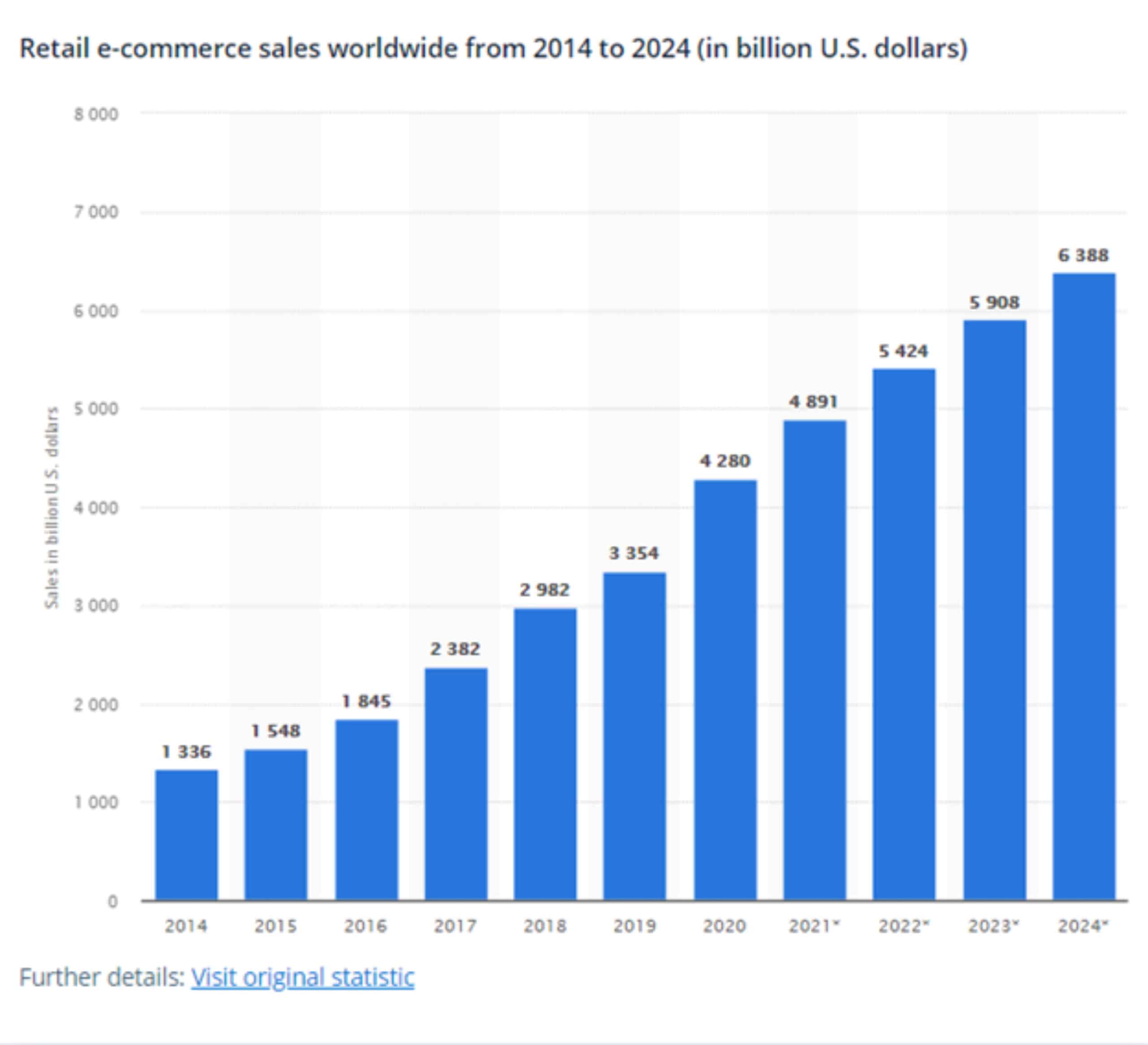 In this article, we're going to take a deep dive into Shopify store translation and show you our five-step process to translate a Shopify store.
Store translation vs store localization
When it comes to translating stores, there are three terms you need to be aware of. These are:
– Translation
– Localization
Let's look at each one.
1) Translation
It's the process of converting your Shopify store from one language to another.
If your store is in English and you want to have another version of it in German, then the first step is translation.
2) Localization
Localization is a more advanced step in the world of translation. It's taking translation a step further by accommodating the language to a specific country.
Let's say your Shopify store is in French and you want to start selling to German speakers in Switzerland. There are language differences between the German spoken in Germany and that spoken in Switzerland.
Localization lets you accommodate your store to the speakers of that specific country you're targeting, which gives your store a local feel.
However, if you want to sell to German-language speakers in general, then your best route is translation.
3) Transcreation
Last but not least is transcreation. It's a portmanteau of translation and creation.
In other words, it's an extension of translation where translators include additions or completely rephrase paragraphs and pieces of text during the translation process.
It's worth mentioning that good translation doesn't mean word-for-word translation and transcreation doesn't mean abandoning the source language.
In certain fields, transcreation is a way to give the translation a higher level of accuracy. Fiction, marketing, and social media translation are among the top fields that require transcreation.
When it comes to e-commerce translation for your Shopify store, it's recommended that you include both localization and transcreation.
Request A FREE Translation Cost Estimate!
Click the below button and request a free price quote for translation services—no commitment on your side.
Why Shopify store translation is important
There are many benefits to translating your Shopify store. Here are the 4 main reasons:
1) Attract traffic and sales from other countries.
2) Expand your customer base and accordingly your revenues and profits.
3)     Help international customers learn more about your store, products, and services, and how to get the best deals.
4) Your store can rank on Google in several languages.
A look at your Google Analytics or Shopify analytics will tell you where your visitors are coming from.
The second-highest on the list is usually a neighboring country with interested customers. To help those visitors buy from you, you can provide a Shopify store translation into their language.
Shopify translation apps
If you're going to translate your Shopify store, a Shopify translation app is the fastest way to do it.
Here are 4 Shopify translation apps to consider.
Weglot is reportedly the best Shopify translation app with over 1,000 five-star ratings on the Shopify app store!
One of the benefits of using Weglot is that it offers a free version. However, depending on the size of your store and your translation needs, you may opt for a paid option.
In addition to translation, Weglot's paid options include proofreading, SEO translation, and various languages.
It also allows you to translate outgoing emails and messages to your customers, which means you can build an email list from your foreign customers and use the Weglot app to reach out to them.
The Langify app is considered of nearly equal fame as Weglot as it comes with a number of translation perks.
Langify allows Shopify store owners to translate their store into ANY language they want. It literally supports all of the world's languages!
This Shopify language translation app is capable of detecting your customer's language of choice. It also offers SEO translation to help your store to rank in a different language on Google.
The downside to using Langify, however, is that it's considered relatively expensive compared to WeGlot and other Shopify translation apps.
As its name suggests, Easy Language Translate is very easy to use, once you've installed it on your Shopify store.
It helps Shopify merchants translate their store into 100 languages and, like Langify, it's capable of detecting your visitors' language and changing your store's language setting to fit their needs.
Easy Language Translate offers store owners a seven-day free trial via Shopify. Once the free trial is over, you'll have to pay a small monthly fee for the service.
What sets Translate My Store apart from other Shopify translation apps is that it's completely free and that its SEO translation feature is top-notch.
Easy to install and use, the Translate My Store Shopify app helps store owners decide on what they'd like to translate. This can include certain product pages, the checkout page, and even your blog.
It also includes several paid options, which offer professional proofreading services.
How to translate your Shopify store
Whether you've chosen to use a Shopify translation app, decided to do the translation yourself, or via an external source such as a freelancer or e-commerce agency, these are 5 steps to ensure your Shopify store translation is both accurate and easy on the eye.
First: Plan what needs to be translated
To begin any translation process, particularly one that's customer-facing like an online store, you need to determine what needs to be translated.
This can include your products, product descriptions, and your calls to action, among others.
Second: Use translation software
To speed up your Shopify store's translation process, consider using translation software such as SDL Trados.
Not only will this speed up your translation, but also will help you ensure consistency in your terminology and localization efforts.
Third: Set up a review process
No translation process can survive without a review process.
Reviews are essential in any process, whether it's writing, software development, translation, or something else.
The review process ensures both accuracy and consistency, both of which are needed in online store translation.
Fourth: Use SEO translation for better ranking
Having a Shopify store means you're likely trying to rank on Google using keywords.
A Shopify store translation should include search engine optimization (SEO) so that your translated store can rank on Google as well.
In fact, having SEO translation gives you a dual opportunity to rank as your store in the source language will rank on one side of Google, while the translated version will rank in the target language.
Fifth: Use an app or an agency for faster turnaround
Want a bonus tip? If you'd like to speed up the process of translating your Shopify store, even more, you can hire an e-commerce translation agency or use one of the above-mentioned Shopify translation apps.
Final words
If you've been considering translating your Shopify store, now is the time to do it.
Statista forecasts that global e-retail sales will rise to $4.89 billion in 2021 and to as much as $6.38 billion by 2024.
And while expanding your customer base is likely among your priorities, it would be a good idea to consider international customers as well.
Whether you choose to use a Shopify translation app, an e-commerce translation agency or do it yourself, now is the time to expand.
Need help with translating and localizing your Shopify store? Fill out our form below and our team will get back to you.
Request a Free Quote from Translation partner
You can ask for a free translation cost estimate from our team, there is no commitment on your side