6 Tips to Help You Choose an E-Commerce Translation Agency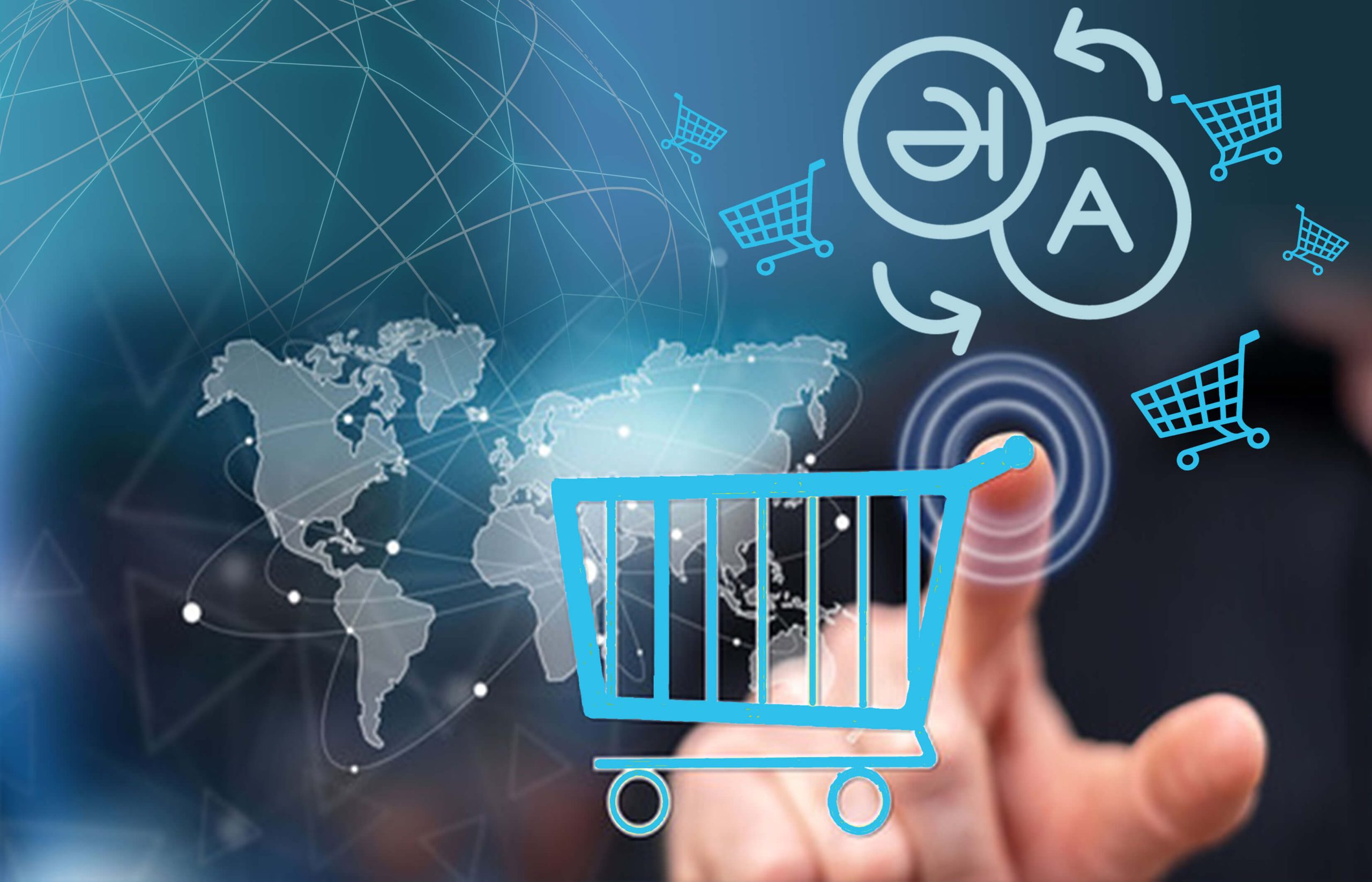 With millions of customers shopping for products from every part of the world, e-commerce websites enjoy opportunities but also face challenges. One of those is e-commerce translation.
Customers are wary of poorly-written websites. And when the buyer visits a site that's not in their language, they end up using Google Translate – and the results are often hilarious.
That's where an e-commerce translation agency comes in. It helps fine-tune the e-commerce terms and jargon for e-commerce websites.
In the past two years, e-commerce websites have attracted millions of consumers. But the world doesn't speak a single language.
This has resulted in a growing need for translation and localization services, especially for e-commerce businesses that are looking to sell in countries that don't speak their language.
Online businesses now need to create multilingual websites so they can cater to locals and international buyers alike.
It's no longer uncommon for Americans to be viewing products on Indian websites. Or for Arabs to be buying products from the US or Chinese websites.
And one of the best ways to give your e-commerce website that native-like feel and tone is to hire an e-commerce translation agency.
In this article, we'll explore the differences between e-commerce translation and e-commerce localization, the benefits of working with an e-commerce translation agency, and tips on how to hire the best agency for your needs.
Growing global e-commerce means more translation is needed
In 2019, only 13.6% of global e-commerce sales came from online purchases. This figure is expected to rise to 19.5% in 2021 and to 21.8% (or $6.39 billion) by 2024, according to eMarketer.
The COVID-19 pandemic, which forced people to stay at home and buy their necessities online, prompted a spike in e-commerce growth and sales. Despite hurting the retail sector and physical stores, the pandemic changed consumer habits within a year.
In Latin America, e-commerce sales grew 36.7% in 2020, with Argentina's e-commerce sector surging by 79%, eMarketer reports. Similarly, Singapore's online sales leaped by 71.1%.
As stores look to benefit from this growing demand for online products and services, their websites should be able to accommodate this incoming international traffic.
In other words, store owners should look to e-commerce translation agencies to create multilingual websites.
E-commerce translation agencies do not merely translate an e-commerce website's content but also its call-to-actions (CTAs), marketing materials, and notifications.
In addition, to attract customers from other countries, businesses will need to translate their Google ads and social media ads.
China was the leader in global e-commerce with nearly $2.8 trillion in online sales in 2020, reports eMarketer.
"China will continue to lead the world in digital buyers in 2021 with 792.5 million (33.3% of the global total)," notes eMarketer. It adds that China is set to "become the first country in history to transact more than half of its retail sales digitally (52.1% of retail will be e-commerce)."
If you're a business anywhere in the world, selling in China offers tons of opportunities. However, the Chinese rely heavily on their languages, particularly Chinese Mandarin.
A logical step here would be to have your website available in English and Chinese.
E-commerce translation vs e-commerce localization
Before embarking on getting your website translated, there's something you need to know: There are differences between e-commerce translation, e-commerce localization, and transcreation.
While many businesses and people have used translation and localization interchangeably, there are major differences to be noted.
Translation is the broad umbrella with localization and transcreation being its deeper-level products.
In its simplest form, translation is transferring text from one language into another. E-commerce translation is a specialized form of translation that focuses on the terminology and language used by online businesses.
Localization is a deeper form of translation. It's about looking at the cultural aspects of the language and content.
For example, if you have a website that you want to translate into Arabic, you can either use Standard Arabic or use localization to target an audience in a specific Arab country.
Although the people living in the 22 Arab countries speak Arabic, each country uses a variant of the language.
This means that if your target audience is in Egypt, you'll need to use e-commerce localization for Egypt.
Then there's transcreation, which is a combination of translation and content creation and can involve localization.
To translate your e-commerce website into a different language, you'll need to hire an e-commerce translation agency.
After asking relevant questions, the agency will advise you on what your website needs and it's usually a combination of translation, transcreation, and localization.
Benefits of hiring an e-commerce translation agency
You now have an idea about the global e-commerce situation, the different types of translation involved in e-commerce, and that you need an e-commerce translation agency to translate your website.
Now let's look at the benefits of working with a translation agency that specializes in e-commerce.
1. Capacity for large workloads
Translating an e-commerce website isn't easy. Especially if it's a large website with thousands of products, each with product descriptions and specs that need a translation.
Not to mention, the need to use e-commerce SEO so your products and pages can rank well on Google.
There's lots of work to be done! Working with an e-commerce translation agency means you don't have to worry much. The agency takes charge of the project's minute details.
2. Handles multiple niches
Even in e-commerce, there are niches or specific fields. E-commerce translation agencies have the ability to work with a variety of niches and industries.
Whether your website offers beauty products or electronics or a combination of the two, a translation agency can navigate the various niches and produce quality translation and content.
3. Uses technology to speed up the translation process
Translation agencies use technology such as translation memory tools to take on large projects and deliver them in suitable time frames.
If you have certain terms that you use for your business, the translation agency can easily input the information you provide into its e-commerce translation process.
4. Offers several languages
Translation agencies in general offer several language pairs. If you're working with TranslationPartner, for example, we provide translation services in 30+ language pairs.
This means you don't need multiple agencies or freelancers to translate your website into several languages.
By hiring a translation agency, you can find all your needs in one place and easily create a multilingual e-commerce website.
5. Offers advice
Working with an e-commerce translation agency means you get the most out of the agency's expertise.
This includes best practices for multilingual websites, and comments on targeting speakers of a certain language, among others.
6. Saves time
Working with an agency saves time and effort.
The translation agency takes on the translation and localization work, the SEO aspect, collaborates with full-timers and freelancers and manages the review and quality assurance process for the entire project.
Tips to choose an e-commerce translation agency
Now that you know the benefits of working with an agency, here are some tips to help you choose an e-commerce translation agency to work with.
1. Look at the agency's portfolio
Examine the translation agency's portfolio or previous experience in your niche.
For example, if you sell electronics, an agency with experience in translating electronics products would be optimal. They'll be able to handle your project from start to finish and their experience might even speed up the translation process.
2. Consider an agency that offers multiple languages on your list
If you're planning to translate or localize your website into multiple languages, then hiring an agency that offers several or all of these languages will help you save time, effort, and money.
3. Find an agency that understands SEO translation
If you have a website, then you're probably familiar with search engine optimization (SEO). Put simply, it helps you rank on Google.
With e-commerce translation, your website needs SEO translation. That's a translation that includes SEO keyword research that's incorporated into the target language.
Instead of having to hire an SEO specialist or freelancer to optimize your website's landing pages, the e-commerce translation agency will include this step as part of its translation and review processes.
4. Availability of resources
Translation agencies tend to have various resources whether human capital or technology. They also often collaborate with freelancers to complete large-volume projects.
So instead of leaving you to fend for yourself and vet translators and reviewers, the agency uses its various resources to deliver your project on time.
5. Make sure the agency has native language speakers
Most translators often work best when translating to their native languages. Translation agencies hire translators to ensure that the translation produced is the closest it can be to the local language.
For example, if you're translating your website into French, it's important to decide if your target audience is French speakers in France and Canada.
Although both audiences speak French, there are significant variations in the French language used by each country. A native of Canada will be able to produce a better Canadian French translation than a French native living in France.
6. Find out what people are saying about them online
As a business, you need to vet translation agencies to find the most suitable for your budget and needs. To do that, you want to find out what other businesses are saying about the translation agency you picked.
Were previous clients happy with the service they received? Did they leave a positive testimonial?
If the answer is yes, then you've got a winner.
Conclusion
It's clear that global e-commerce is on an upward trajectory with no plans of stopping.
To get your e-commerce website before the eyes of new buyers, language takes center stage to attract customers from across the globe.
An e-commerce translation agency offers many benefits and languages to suit your needs and your customers' needs.
Now, it's your turn to look at your web traffic and decide where you want to sell your products and services and which language you'll add next to your website.
Request a Free Quote from Translation partner
You can ask for a free translation cost estimate from our team, there is no commitment on your side