Here's What You Need to Know about Translating Medical Terms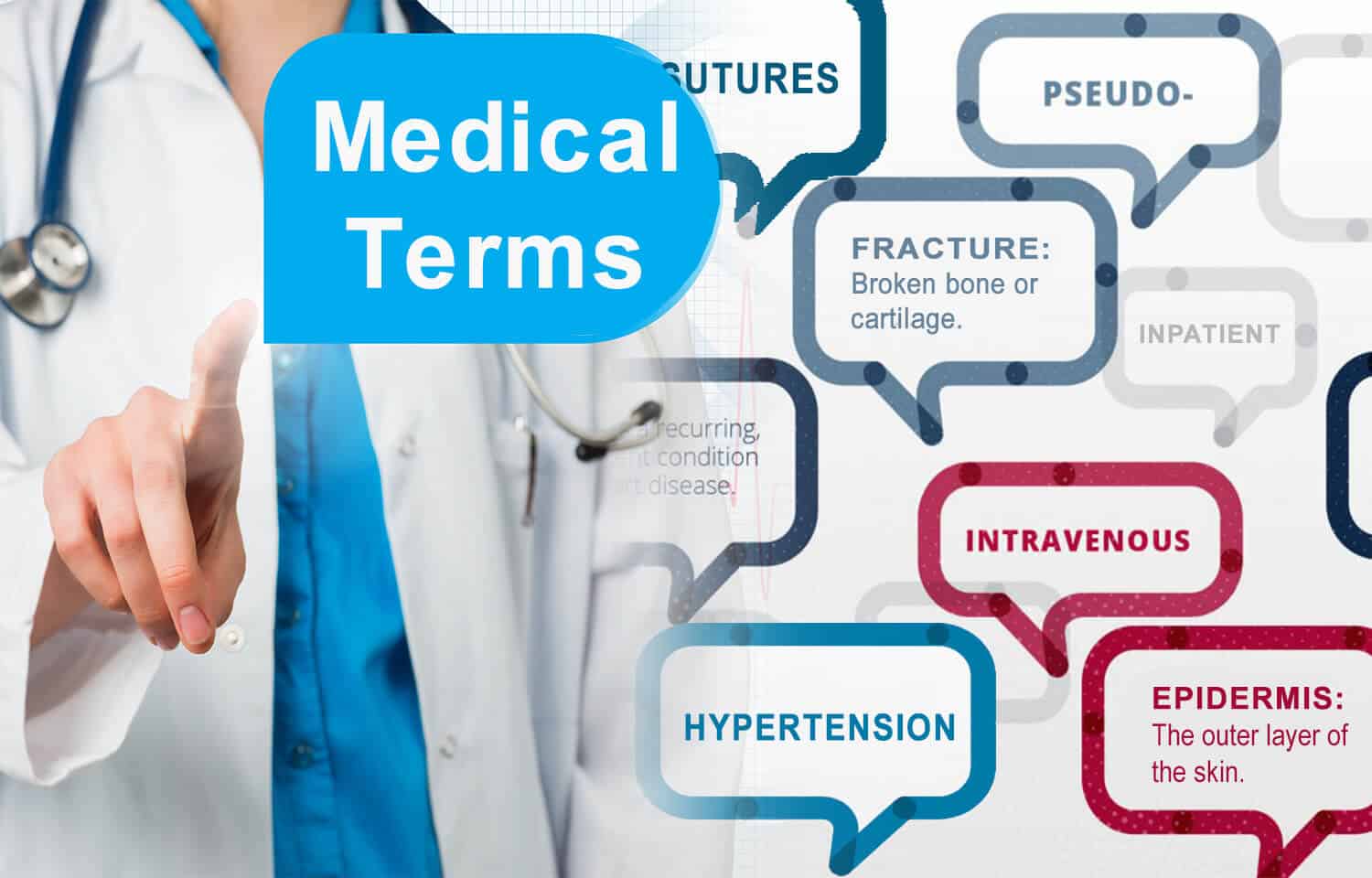 When it comes to translating medical terms, there are a few things to take into consideration.
Because, unlike general translation, medical translation, and specifically medical terminology translation, poses a number of challenges.
These challenges may cause you to take more time than you had estimated for a medical translation project.
In this article, we're focusing on the challenges of medical translation and how to overcome these challenges and translate medical terms.
What is medical translation?
Medical translation is the process of translating medical documents including reports, patient case files, and insurance claims, among others from one language into another.
Translating clinical trials, medical education books, as well as pharmaceutical translation also falls under the bigger umbrella that is medical translation.
can AI translate medical terminology?
AI (Artificial Intelligence) can translate medical terms to a certain extent, but it is not always accurate or reliable. Medical translation requires not only the understanding of medical terminology but also the context in which it is used. AI may struggle to understand the nuances of medical language and may translate terms literally, leading to errors and inaccuracies.
Additionally, medical documents often contain sensitive and confidential information, such as patient medical records or clinical trial data, which must be protected. AI may not be able to maintain the same level of confidentiality and privacy as a human translator who understands the importance of data protection regulations and is trained to handle sensitive information.
While AI can be a useful tool for medical translation, it is not a substitute for human translation, especially for complex documents or materials that require a high degree of accuracy and precision. Therefore, it is important to work with skilled and experienced translators who have a deep understanding of medical terminology and concepts and can ensure accurate and reliable translations.
The challenges of medical terminology
Medical terminology poses several problems and challenges that other forms of translation don't.
Here is a list of the top challenges translators are likely to face when confronted with medical texts:
1) Complex and hard to understand
One of the reasons medical translation requires experts is that it comes with a high degree of complexity.
With the exception of some medical blogs, many medical documents come with specific medical terminology that's not common and requires extensive research.
2) Lots of Latin and Greek
Faintly similar to legal translation, medical translation is full of Latin and Greek phrases and terms. If the complexity of medical terms isn't enough, then you have Latinisms to work with.
3) Accuracy is essential
Medical documents can include patient case files, patient reports, and clinical test results, all of which require a high degree of accuracy.
Often these reports are used by patients traveling to other countries to perform surgeries or are required by foreign doctors treating patients. It is therefore imperative that the translated text is accurate.
An inaccurate translation of a medical text can be the life or death of a patient! That's why you'll find that we recommend working with translators and reviewers with a medical background and consulting doctors when translating medical terms and reports.
4) Lots of research
It's no surprise that translating medical texts requires a ton of research.
It's why medical translation is considered a type of technical translation. Moreover, you won't find corresponding medical terms in the target language easily. Hence, more research.
And it's because of the above list that we recommend working with a medical translator. This could either be a translator who has extensive experience in the medical field or a translator with a medical background.
Today, you're likely to find many doctors who shifted their careers toward translation and copywriting.
However, because of their rarity, the cost of medical translation services and medical copywriting services is quite high.
How to translate medical terms
Now that you're familiar with the challenges of medical translation, let's explore some tips on how to translate medical terms.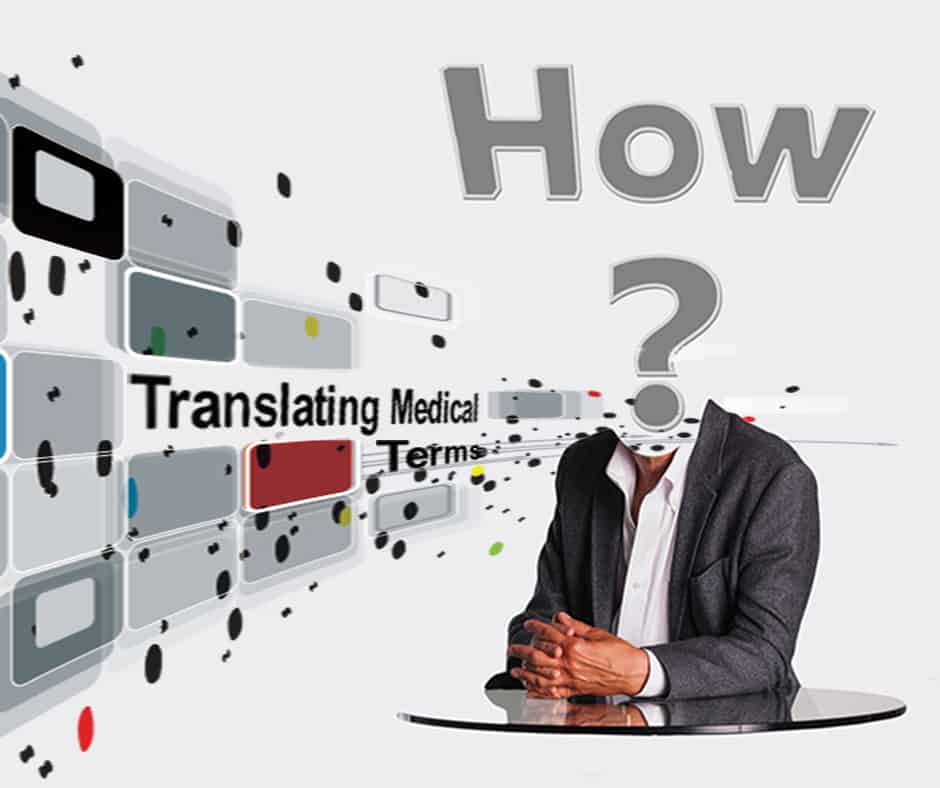 1) Review a specialized dictionary
The first step in translating medical terminology and documents is using a specialized medical dictionary. You'll likely find one in each language pair.
It's what doctors have been using to translate their theses summary for years. The only difference is that these medical dictionaries get updated regularly.
So be sure to have an updated medical dictionary on hand.
A good online medical dictionary that explains medical terms in English can be found on MedicineNet.com.
2) Consult a doctor
We recommend this often when translating medical reports, documents, and terminology. The reason is doctors are often required to know the medical Latin terms and their counterparts in their local language.
They may not be bilingual, but it's part of their study to be at least familiar with the terms in Latin and their native tongue.
If you're consulting a doctor, it's best to do so during the translation and reviewing phases. Also refer to a doctor in the field you're translating.
For example, if you're translating a text that relates to cancer patients, then it's best you contact an oncologist.
3) Break down acronyms
Medical terminology is littered with acronyms and abbreviations. When translating these, you'll need to break them down into their full phrases. In some languages, like Arabic, you'll discover that there are no acronyms.
Acronyms like SARS, AIDS, and others are broken down and translated and then the acronym is transliterated in the target language.
4) Consider transliteration
In some cases, you may need to transliterate certain medical terms. Or you may need to translate and transliterate the medical term.
5) Consider explaining what the term means
When confronted with difficult or uncommon medical terms, you may choose to explain what the term means. This involves conducting research and adding a translator's note with the definition or explanation.
6) Create your own glossary
While having a specialized medical dictionary is essential when translating medical texts, it's also good to have your own glossary.
If you expect you'll be working in a particular area of medicine regularly, then creating a glossary of the terms you encounter regularly will facilitate and speed up your translation process.
Conclusion
Translating medical terms as well as medical reports, documents, and texts is clearly no easy feat. And it's no surprise that medical translation comes at a high cost. The research and requirements aren't few or basic.
In addition, there are many branches and specializations within medicine.
If you're looking for medical translation services, then you've come to the right place. TranslationPartner works with certified medical translators and reviewers to ensure that the text is clear and accurate for the reader.