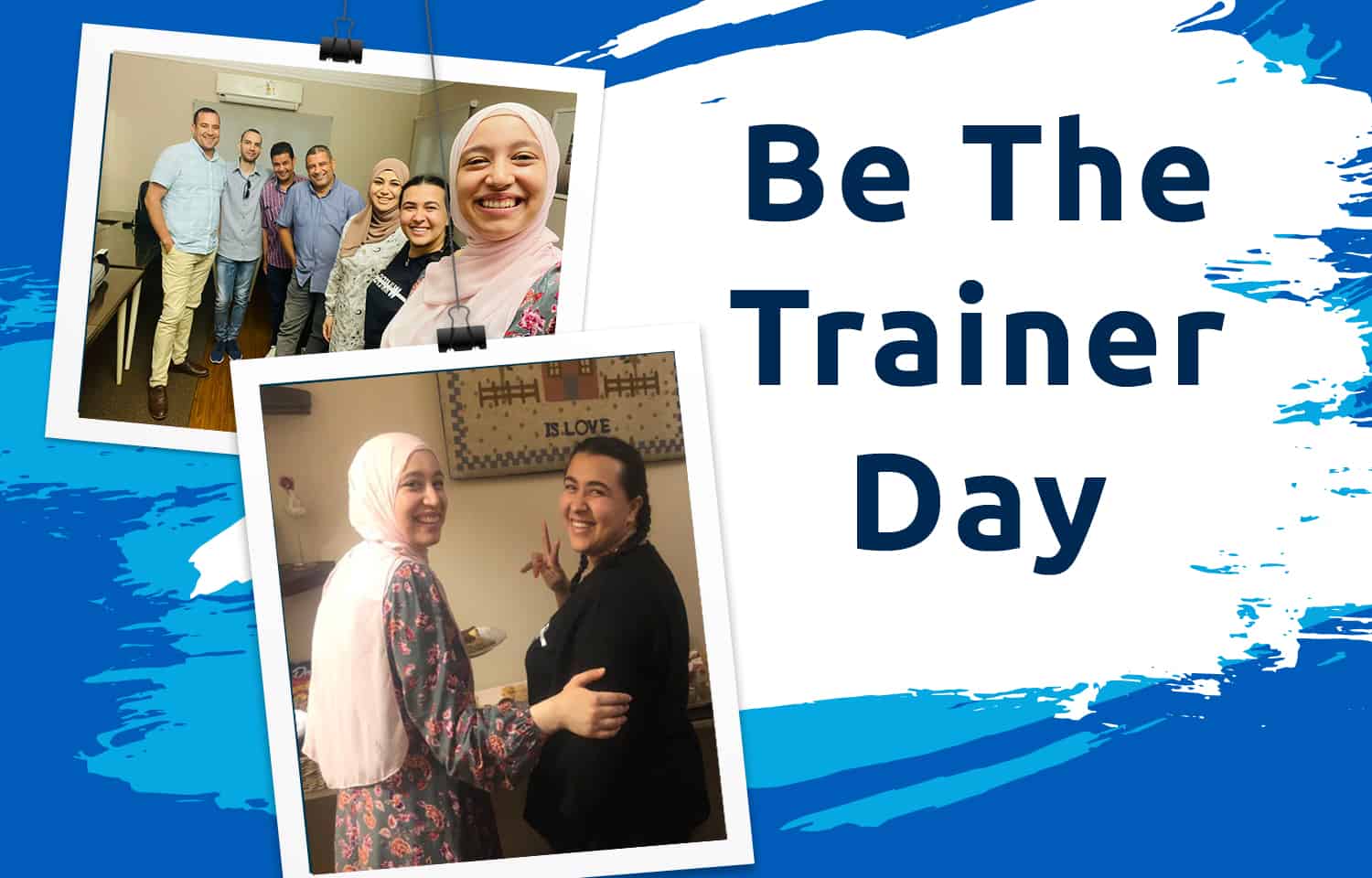 We all try to improve ourselves, either on a personal level or career-wise. Of course, those courses have been piling up on your device waiting to be opened. (I'm also guilty, no shame in that).
I know that we get more motivated when there's someone to encourage us to complete those courses or those chores that need to be done.
As Translation Partner cares about its business growth, we also like to focus on the employees' personal improvement. The development doesn't have to be business-wise at all, it can be regarding a hobby or personal interests.
This is the main reason why here at Translation Partner, we like to have a semi-annual "Training Event". But what do we do in those training events?
What is the event about?
The training events that we plan are extremely diverse as we let our team be the trainers.
They get to teach their colleagues about something that they're passionate about, it can be a business-related topic, a different business domain, personal skills, a hobby, etc…
It is very beneficial to each person working in the team, as they get to learn how to do public speaking and present their topic.
The last training event we had in June was presented by our CEO Mr. Sherif Abuzaid and our newest members of the Business Development team, Ansam El-Hagrassy, and Mayar Desouky.
A skincare presentation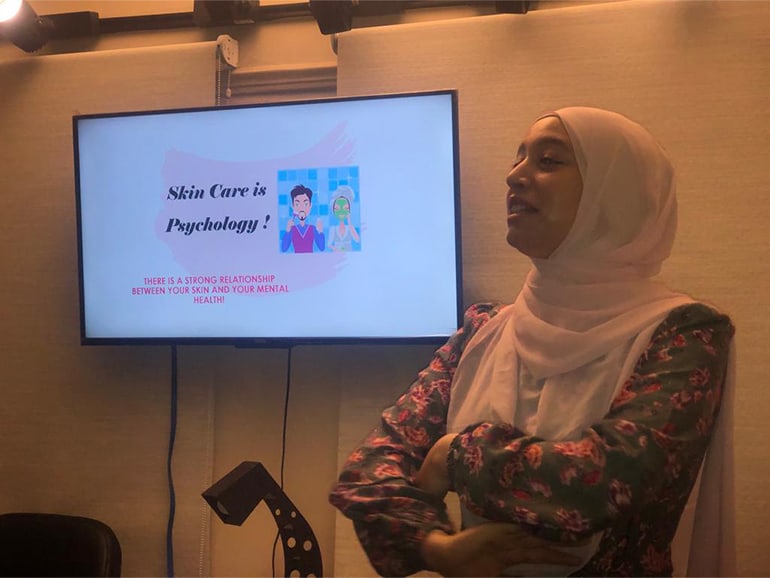 Our Business development executive Ansam decided to stay away from business topics and wanted to educate the team both men and women on the importance of using skin care products in the long run.
Also, the biggest part of her presentation was about the types of sun rays and how they can be a double-edged weapon for our skin throughout our lives.
In addition to that, she explained the types of Sunscreens and what is best for each skin type and time of year.
Ansam did a little nice touch by making a small competition asking about sunscreen and sun-related questions to ensure that everyone understood what she explained. She also handed out chocolates to all who participated with her by answering the questions.
Marketing Presentation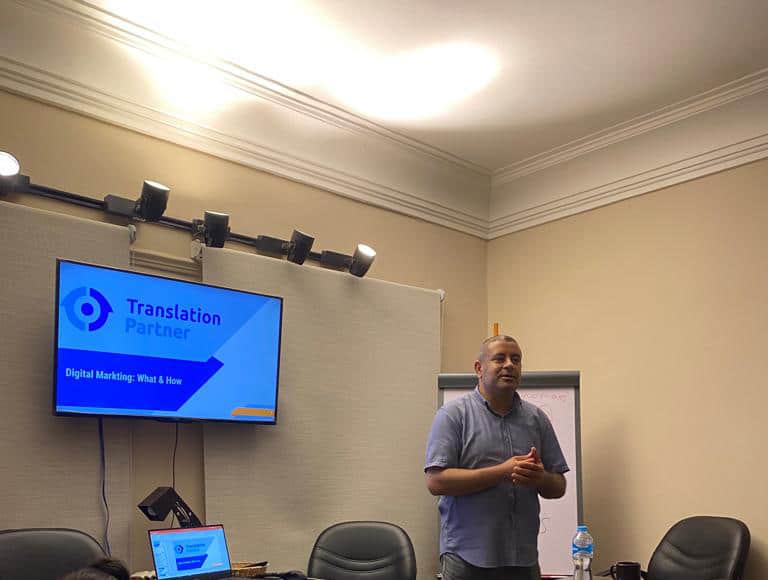 Mr. Sherif decided to do a business presentation about the importance of marketing in our domain as an LSP.
He explained why marketing is very important to all businesses in our current era of technology. He also elaborated on the different types of marketing approaches and strategies.
He discussed with us which is the best approach that we can benefit from as Translation Partner.
It was a very interesting and important presentation that everyone benefited from and specifically the marketing team.
The history of Memes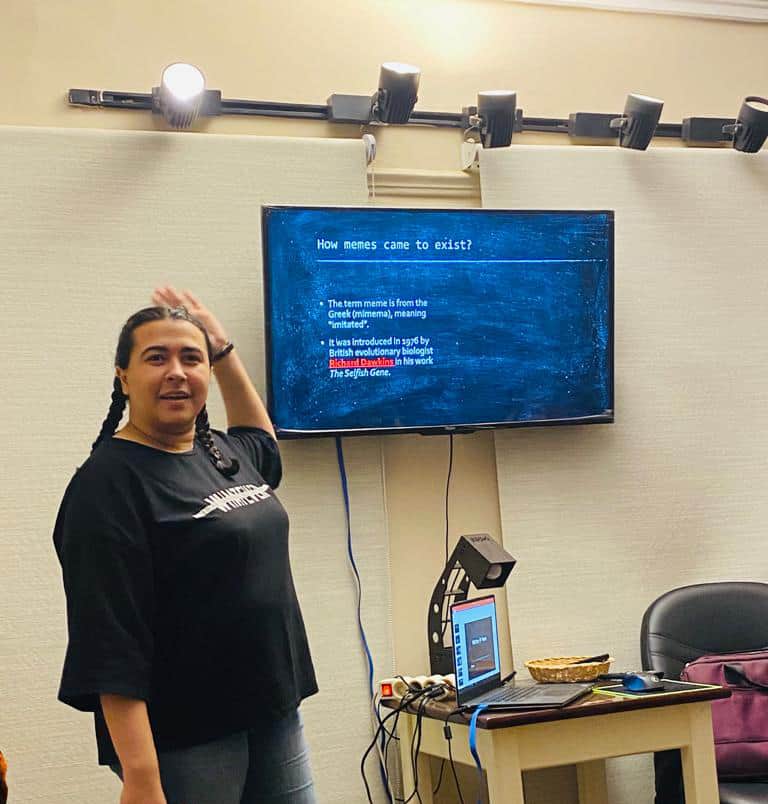 For the final of the day, business development executive, Mayar decided to go all out with her presentation as she wanted to do something funny to lighten up the day for everyone.
Her presentation was about the history of memes, how they started, and how they became popular. She also talked about the impact of memes in the 2011 Egyptian revolution and the current importance of memes in Egyptian culture.
It turns out that the meme culture was always a part of Egypt but it just developed in a modern sense.
Of course, Mayar shared the evolution of memes across the recent decade and we're shown some really memes that made everyone laugh.
Next event in preparation
The training day was a success and everyone who attended enjoyed it very much. Everyone has so many ideas for the next semi-annual event.
We're looking forward to what our colleagues will present to us then, whether it's educational, funny, or even business related.