The Multilingual SEO Best Practices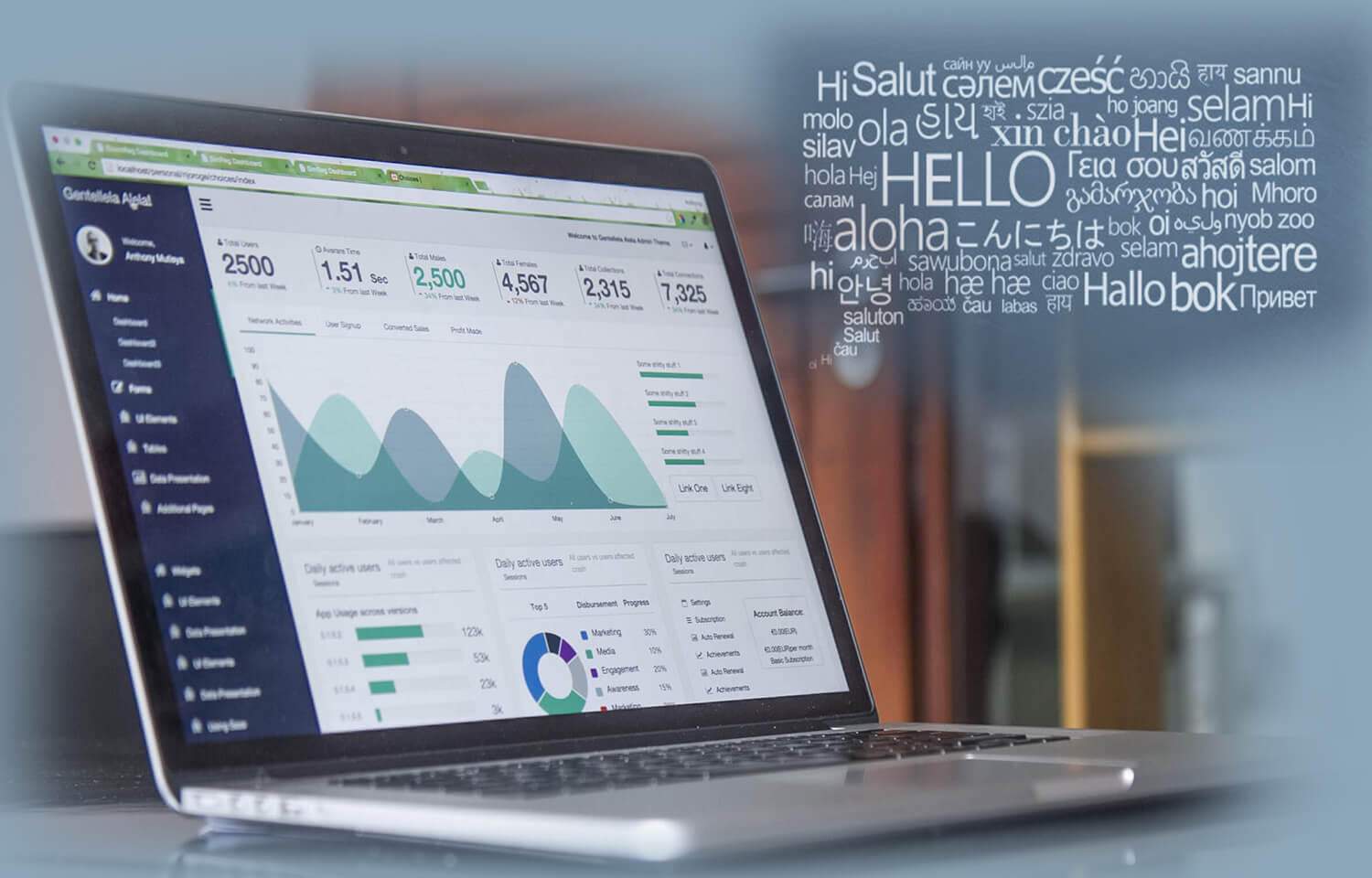 If you are familiar with the tactics of online marketing, you may be familiar with the concept of Search Engine Optimization (SEO). It means optimizing a website according to a set of requirements set by Google and other search engines that enable your website to rank higher on the search page when people search for specific keywords.
But what is multilingual SEO, and how you can apply it correctly? here is my answer.
What is multilingual SEO?
Multilingual SEO is the practice of optimizing your website content for multiple languages. This means ensuring that your website is translated correctly, that your keywords are relevant to each language, and that your website is accessible to users in all languages.
For example, If you have an e-commerce business that operates at an international level, you need to tweak your website according to the preferences, language, and choices of your international customers.
How to do multilingual SEO?
Here are some tips for doing multilingual SEO:
But why should you care about Multilingual SEO?
If you are geo-targeting a limited range of keywords and pertaining to only one search engine like Google, you are more likely to access a limited range of targeted audiences, which could slow down the growth of your e-commerce business.
It also means you are leaving money on the table!
The use of SEO is not just about increasing your website traffic, but it should entertain the right type of traffic. If you optimize keywords that are not understood by international visitors on your website, you are more likely to lose a connection with them.
Do You Actually Need Multilingual SEO?
You should consider investing in multilingual SEO if:
You want to expand your business internationally
Your business operates in different countries across the globe
You want to develop a niche presence for targeted languages and countries to attract more customers
You are resourcefully and financially prepared to invest in a multilingual SEO plan
Optimizing your website for the languages of the international visitors to your website allows them to familiarize themselves with the content and offers you have in their language, which makes everything more understandable to them.
Of course, you need to follow multilingual SEO best practices to achieve that.                   
Multilingual SEO best practices to follow:
Here are a few practices you need to master.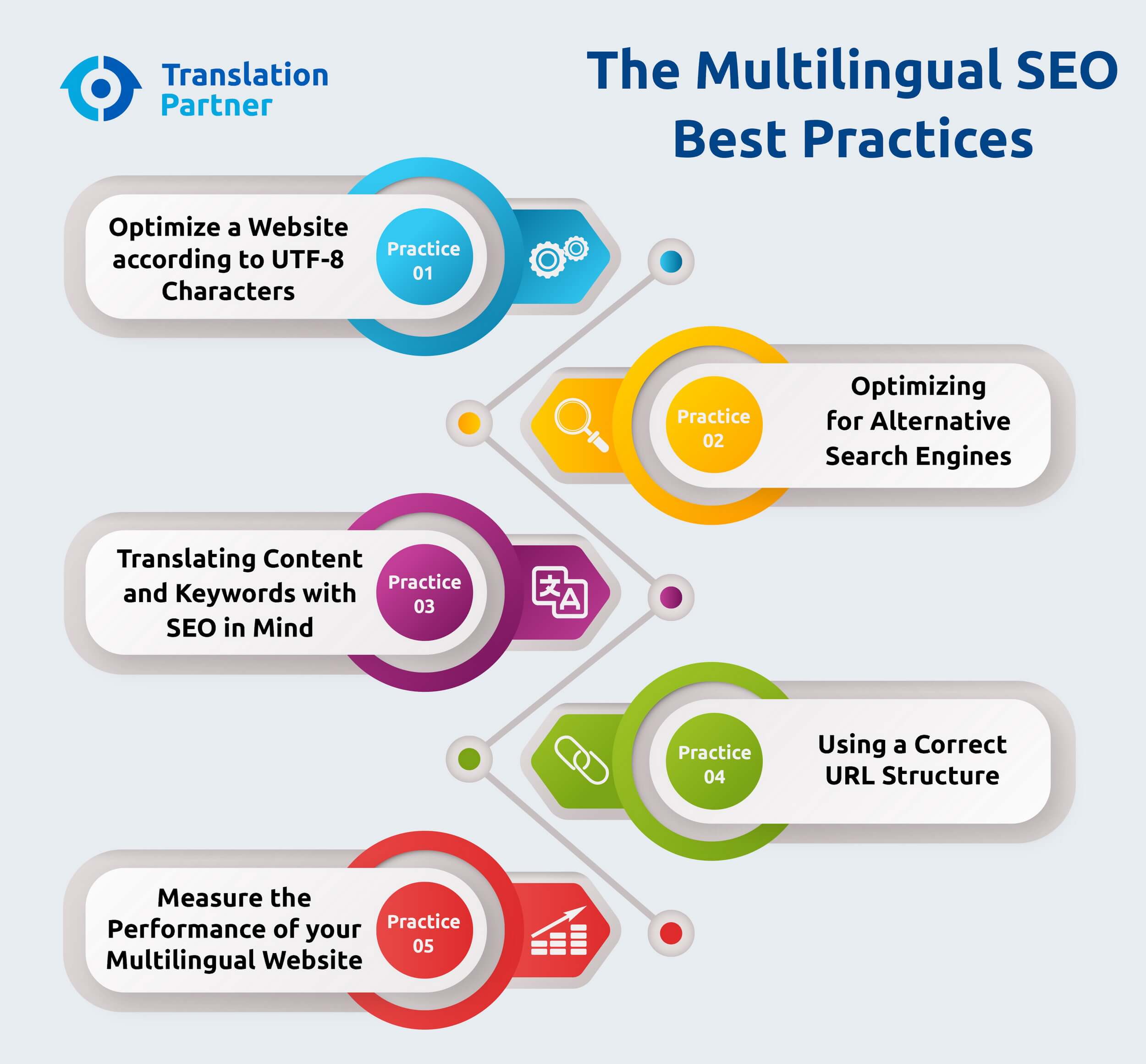 Practice #1: Optimize a Website according to UTF-8 Characters
If you are considering expanding your business to an international level, you are more likely to have your website optimized according to the UTF- 8 Characters to make sure it meets the requirements of multilingual website SEO.
You should refrain from using incorrectly spelled keywords, and you should also incorporate correct keywords into the titles and image alt tags of the website to score a higher rank on a search engine.
Practice #2: Optimizing for Alternative Search Engines
If you are targeting customers in Russia through your website, you should take the correct steps to ensure that the website is indexed by Russian search engines, such as Yandex.
Google might be the most used search engine on the internet, but it could be less popular in other countries. You have to conduct research on the preferences of the search engines used by those who live in your target countries.
The majority of marketers often pertain to using Google, which results in the neglect of alternative search engines. It is no surprise that a majority of the internet users still use Yahoo and Bing search engines for their browsing sessions, and if your website is not optimized with these search engines, the chances are that they are less likely to reach their targeted users.
Practice #3: Translating Content and Keywords with SEO in Mind
For instance, if you are operating a temporary residence business, consumers in the USA will be inclined to use "condo prices in Los Angeles'. On the contrary, the users in the UK are more likely to use "flat prices in London" respectively. You should be highly considerate with the language and the context used by a particular user internationally.
If you are executing a multilingual SEO strategy, you are required to conduct a thorough keywords research process.
It is not enough to translate a set of keywords and add them to your website. You need to make sure the foreign language keywords are translated into keywords used by those in the target countries and have enough search volume, not just a direct translation.
Practice #4: Using a Correct URL Structure
You need to tell search engines that you have different copies of your website content for specific countries and/or languages. This can be indicated through the URL of the website.
For example, Google recommends that you use a different URL for each page version per language.
So, it is advised that you use dedicated URLs that include a language indicator.
For example:
domain.com/?lang=fr
ar.domain.com
This will help Google crawl and index the language version of your website and show it in the search results.
Practice #5: Measure the Performance of Your Multilingual Website
Once you have implemented a few of the multilingual SEO best practices on your website, you need to track the performance of your website.
This can be done by connecting Google Analytics to track the visitors' behaviour and Google Search Console to ensure the website is indexed by Google or using the indexing tools of other search engines.
Conclusion
Multilingual SEO is a delicate process and requires attention to detail. It is not just a process of translating content into other languages. There are technical aspects that need to be considered.
It may seem like a long process, but it is worth it. Multilingual SEO will help you expand your global reach, hence increasing your sales.
Request a Free Quote from Translation partner
You can ask for a free translation cost estimate from our team, there is no commitment on your side