What You Need to Know about Mobile App Localization in 2023!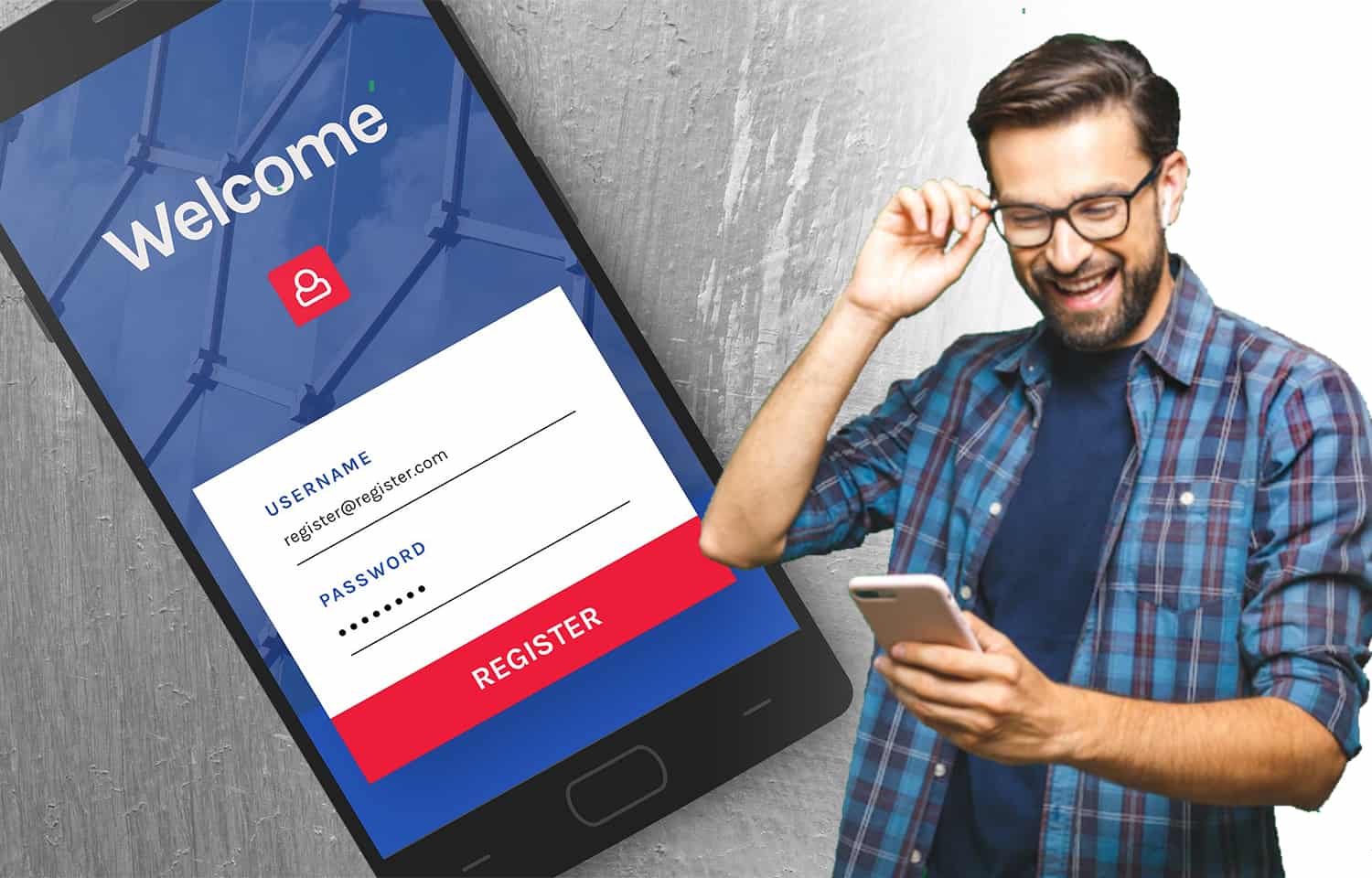 If you look anywhere around you, you'll probably notice that most people have their eyes glued to their smartphones. Data shows that in 2023, smartphone users worldwide will exceed 6.5 billion. And what are all these people doing? Using one or more mobile apps.
This is great news for mobile app developers, who have a fast-growing market before them. Add in the fact that mobile commerce – or m-commerce – is witnessing a surge of its own, there's lots of opportunity in building and subsequently localizing mobile apps.
But there's more to mobile apps than just creating new ones. Users, first, need to download your app and then they need to start using it.
But what if your customers speak a different language than yours? Or if you're considering expanding your customer base by breaking into new markets in entirely new languages to you?
What do you do then? The answer is simple: You turn to mobile app localization.
And this is what this article is all about. We'll be focusing on what mobile app localization is, how localization differs from internationalization, what the top app localization best practices are, and more.
The rising popularity of mobile apps
Smartphone users are expected to reach 6.5 billion this year. This figure is forecast to pass 7.6 billion by 2027, according to Statista.
China marks the largest number of smartphone users with nearly 912 million people, followed by India and the United States.
And a growing number of smartphone users means more people are spending time on mobile apps.
There were roughly 218 billion mobile app downloads across Android and iPhone apps in 2020, according to data by EmizenTech.
Mobile apps range from entertainment and games apps to personal finance to business-to-business apps to chat-apps to a host of other areas where consumers are actively scrolling through, searching for, clicking keys on the phones.
But what this really indicates is that there's a growing need for mobile apps and a large opportunity for developers and business owners alike when it comes to creating a mobile app.
But businesses who consider expanding beyond their country or region to areas that speak a different language have to look at mobile apps differently.
Mobile apps offer an opportunity but if your target customers don't speak your language, you're in a tight spot trying to reach them, communicate with them, and sell to them.
That's where mobile app localization comes in. To bridge that gap between businesses with mobile apps and customers elsewhere on the globe.
Localization vs Internationalization: What's the difference?
Before we delve into mobile app localization and best practices, we first need to identify four fairly-confusing terms.
Translation: This is when you simply want to transform the text of a certain document, video, or website into another language.
Localization: With localization, you're going a step further in the realm of translation. You're giving your translation a more local feel. With mobile app localization, you'll feel as if the app was made in your home country and speaks the same language as you do.
Internationalization: This is where you create products and services with the intention of expanding to a foreign or international market.
Many international companies have taken internationalization approaches with their brand logos over recent years.
One such brand was Starbucks, whose initial logo had 'Starbucks Coffee' written on it, whereas its new one shed the text and focused on the iconic mermaid.
This means that internationalization isn't about languages used but instead focuses on user-facing (or customer-facing) content in a way that's language-independent. Internationalization further extends to a mobile app's coding.
Globalization: This is where the big picture comes into play. Globalization is about adopting new ideas, products, and branding to help you expand to those global markets. Globalization is the larger and broader element on this list.
Why app localization is important
With the number of mobile app users increasing almost every day, you can probably guess that mobile apps are becoming a must-have for businesses everywhere.
But what are the benefits of localizing your mobile application?
Here are a few benefits:
1- Expanding to new markets with new languages
Mobile app localization means you can reach more customers in new countries, thereby expanding your customer base and growing your sales.
2- More mobile app downloads
As more people from different markets become familiar with your brand, you'll see an increase in your mobile app downloads and subsequently app usage.
3- Higher revenue
Both increased app downloads and expanding to new markets (if done correctly) should translate into higher sales and revenues for your business
4- Better personalization opportunities
Customers today are all about personalization. And one of the best ways to entice customers with personalization is through mobile apps.
If you're an e-commerce business, providing your customers with personalized experiences can help you build customer retention.
Data by Epsilon showed that nearly 80% of 1,000 consumers surveyed said they were more likely to buy from a brand that offered personalized experiences over one that didn't.
Common app localization challenges
As you can expect, nothing is without challenges. Mobile applications aren't an exception especially when you add localization to the mix.
1- Being aware of cultural differences
One of the biggest localization challenges, whether it's mobile apps or website localization, is being aware of cultural differences.
Localization is about diving deep into culture and that's where problems arise. Cultures are different. Even countries where the same language is spoken often have different cultures.
Look at the US and the UK for example. Both countries speak English but their local culture is different. The same applies to Arab countries. There are 26 Arab nations in total but each has fairly different traditions, significantly varied accents and dialects, among others.
2- Making room for additional languages in the future
If you decide to localize your app into one language, it's unlikely you won't consider future languages.
What you need to do, and be aware of, is to ensure that while coding your mobile app, you make room for other languages you may want to add in the future.
Otherwise, you'll be confronted with a host of user experience (UX) headaches that may have you launch a new app entirely for another language. (And we're not going to comment on how expensive and time-consuming that is!)
You should notify your developer about how text may shrink or expand based on the language it's being translated to.
For example, if you're localizing your app from English into Arabic, your text will expand by roughly 25%, whereas when translating from English to Korean, your mobile app text will shrink by 10% to 15%.
Translating your mobile app from English to German may see your text expanding by 10% to as much as 30%.
3- Be aware of text direction
Another translation and localization challenge is text direction.
Different languages, especially non-European ones, have different text directions. Arabic, Hebrew, Chinese, Japanese, all fall under languages that look different and don't start from the left-hand-side like English.
Mobile app localization best practices
Now that we've covered the challenges, let's look at the best practices associated with mobile app localization.
1- Provide your translators (or agency) with context
One of the most important aspects of localization is background and context.
Whether you decide to work with a number of freelancers, a translation agency, or opt to localize your mobile app in-house, you should always provide your translators with context.
2- Provide translators with all needed materials
You should also provide your translators (agency, freelancers, or in-house employees) with all relevant materials. Even your in-house translators may not be 100% familiar with the details of your product and app.
That's why, it's best to give provide them with a brief about your needs, materials on where to look for resources and references, and have someone who can answer their questions.
3- Use localization testing
Localization testing is the process of testing the outcome of the translation and localization process of your mobile app across different devices and screen sizes that are used in the region.
4- Don't forget about UX translation
In addition to the copy used in the mobile app, part of mobile app development, including app localization, is using UX translation.
UX translation is about translating the microcopy to help users navigate through the mobile app. This includes buttons, names of tabs, among other elements in the mobile app localization process.
5- Use a tool that support right-to-left languages
A common mobile app localization best practice is using a tool that supports right-to-left languages like Arabic, Hebrew, and others.
This should save you time when you decide to break into these markets and localize your app into these languages.
6- Consider working with a localization agency
The process of localizing a mobile app is a long and complex one. Working with freelancers may save you some money but the localization process may take longer and have you struggling to bring the different pieces of localizing your app.
On the other hand, working with a translation and localization agency, like TranslationPartner, saves you time, effort, and a lot of hard work. Plus, you get all of the pieces of localizing your mobile app delivered to you.
Conclusion
People download new apps almost every day. At the same time, they use various mobile apps daily. Have you considered the number of apps you use on a given day? A lot.
Your customers do the same thing. You can use this information to your advantage in multiple ways. You may choose to expand your customer base by ensuring your customers can buy from you via a mobile app or by exploring potential markets and bringing your products to new markets.
If you have a current mobile app, look at your app analytics and see where your customers are coming from. The Exakt Health app did exactly that. They reviewed their analytics and discovered that 80% of their traffic came from the US, although their services were directed to the European market.
If you're looking for mobile app localization services, get in touch with the TranslatonPartner team.